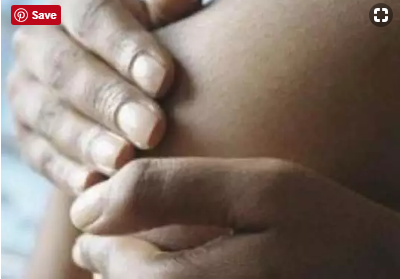 Of the 400 women screened at the "BOOBRISKY" event, 73 women were referred for further medical care whilst 50 were diagnosed with lumps and asked to undergo scan or mammograms to ascertain whether they were breast cancer.
The screening and awareness creation exercise on breast lumps and cancers was to conscientize the women about the existence on the deadly disease and the need for early screening and detection to avoid deaths.
Dr Prince Boateng, a Senior Medical Officer of the GAPOHA Hospital, who led the exercise in partnership with Empire FM, a local radio station, said though not all lumps were cancerous, women and men needed to pay attention to that part of the body and pick up early signals for quick medical intervention.
He encouraged women to be on the lookout for changes in the breast particularly the skin colour.
The event dubbed, "BOOBRISKY" formed part of initiative taken by Rotary Sekondi/Takoradi to motivate more women to voluntarily know their status.
The Senior Medical Officer said though not all lumps were suspected cancer, the early screening and detection was the sure way to diagnose and treat and in the long run save lives.
The Doctor noted that the contributory factors though mainly genetic, lifestyle also accounted for the disease with treatment options such as, surgery, radiation, hormonal and chemotherapy.
Dr. Boateng said the malignant tumor in the breast could make the breast shrink, discharge, nipple change and lump in the breast and armpit among others, which require laboratory test to establish the cancer or otherwise.
Rotarian Anita Griffiths Buako, President of the Sekondi/Takoradi Rotary Club said screening women for breast cancers was critical to ensure early detection and save needless deaths among Ghanaian woman.
She said maternal and child health was a major concern to the club adding, "Women are critical to the very existence of society and so their health and well-being must be of paramount concern to all stakeholders".
Rotarian Buako said the Club has taken upon itself to raise much awareness on the condition by promoting early screening to help in detection.
"It is said that education and screening helps in early detection and as a club we are committing resources into this project to ensure that many more women were screened and their lives saved", Rotarian Buako added.
Ms Nana Adjoa Entsuah, a Health Advocate and host of "The Doctors" on Empire FM said women needed to be mindful of the existence of the disease especially rural women and seek help in order to save their lives.
"We cannot continue to attribute these swellings in the breast to some gods somewhere or waste time roaming around prayer camps and some fetish for help and only to report at the last stage…women need to be educated to take charge of their health and wellbeing", she added.
GNA