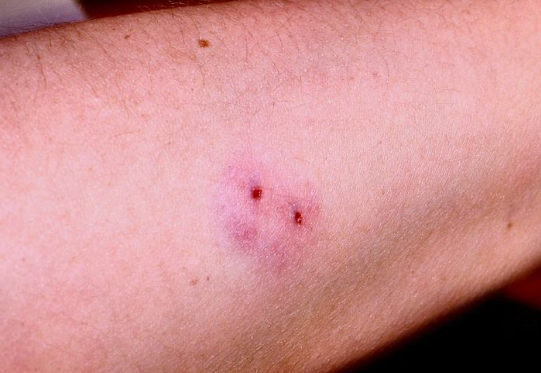 Touched by the sufferings of most residents as a result of snake bite, the District Chief Executive for the Krachi Nchumuru District, Augustine Appiah has taken a step towards mitigating the sufferings of residents who suffer from snake bites.
The DCE in response to the Medical Assistant (MA) of the St Luke Clinic who informed him of lack of Anti-snake bite when someone reports cases of snake bites to the facility and sometime leading to loss of life made a cash donation of GHS 2,000 to St Luke Clinic for the purchase of Anti snake bite drugs.
The DCE indicated that most residents in the district are referred to Kete-Krachi or Kpandai for medical assistance on snake bites; hence victims lose their lives due to delay.
The facility situated on the Chinderi-Borae road now has the anti-snake bite drugs to treat and avert unnecessary deaths from snake bite.
Mr. Augustine Appiah said snake bite victims should make sure they receive treatment within 24hrs.
Theresa Workartey/ Ghanadistricts.com